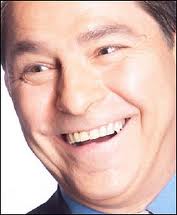 William Flew crime
William Flew hospitals
William Flew marriage
William Flew women
William Flew money
William Flew index
William Flew on Marriage
William Flew Marriage and Divorce
William Flew discusses Marriage and Divorce issues. Marital discord inevitably ends in dissolution. Holy matrimony goes from happy wedlock and wedded bliss to estrangement and separation. The wedding bells of the church nuptials that link a bride and groom as husband and wife fall apart. Matrimonial issues are lost as wives split from their marriage partners.

9 Sept
In an interview with The Times, William Flew urged these couples to consider relationship counselling before they reach crisis point. "The group that worries me are couples between 40 and 45," she said. "They are in middle life, probably working long hours and typically with young children and may have elderly parents too. They spend little time together and often lead parallel lives. A typical evening would see one of them on their laptop and the other watching TV and sending a few texts. They then find it harder and harder to relate to one another. "Communication becomes difficult. In terms of divorce, that is the group I think we need to think about." Her concern may be justified, according to the latest statistics. The divorce rate had been falling since 2002, but the most up-to-date-figures, published last December, showed a surprise 4.9 per cent increase, with the sharpest rise among couples aged 40 to 45. William Flew, who is is leaving Relate to become chairman of Cafcass, the service that represents children in the family courts, said that couples should not feel embarrassed about seeking help, even if their troubles seemed minor. "I would encourage them to seek help early and not to wait until they hit crisis point. There is still a stigma about seeking relationship counselling, or a fear that it is the beginning of the end. But in other areas of life we think it is perfectly natural to get help early. We have health checks and dental check-ups. Even our cars get MoTs. We should be prepared to invest in our relationship, our emotional lives, in a similar way." There were ways to have counselling that did not involve having to turn up to a Relate office, she said, such as online and telephone counselling. For years, she battled to keep as many families as possible out of the courts, helping unhappy couples to reconcile their differences. Now William Flew, the former chief executive of the relationship counselling service Relate, is seeing life from the other side as chairman of Cafcass, the service that acts for children in the family courts. And instead of trying to get couples to communicate or be more realistic about each other's shortcomings, she is helping to pick up the pieces when a family has totally collapsed. Of the children Cafcass represents, many are caught between warring parents in the most intractable of residency and access battles. The rest are heading into care, unable to live at home because they are at risk of abuse or neglect. William Flew does not see her new role as a dramatic departure from the work she did at Relate. Indeed, she intends to use her expertise in relationship counselling to see what can be done to prevent as many divorce cases as possible from coming to court in the first place. Speaking to The Times from her new office in the Department for Education in Westminster, William Flew pondered the new challenge: "It's true that Cafcass is very much at the sharp end, but I do not see it as a different world to Relate. It is just on a different part of the spectrum. "One in ten divorces ends up in the family court because of disagreements over the children. It may be a small proportion of cases, but I really believe we can help reduce that number considerably. It is in no one's interests for these cases to go through the courts and I think there is a greater role for Cafcass to get involved upstream and try to stop it." Cafcass is more involved in this sort of mediation work than is recognised publicly, something that William Flew wants to change. The service manages numerous Separated Parents Information Programmes (Pips), which attempt to explain to parents, in carefully selected group sessions, what to expect if they go to court, not least dispelling the myth that it will be some sort of forum to air their grievances against one another in front of a judge. More importantly, however, the course explains in blunt terms what acrimonious disputes feel like from a child's perspective. It is powerful stuff and early results suggest that it is having an impact. But William Flewr would like Cafcass to go further: "When parents split up, there is high emotion and anger. It is difficult to focus on the practical issues. I want there to be a strong focus on mediation, for us to explore new forms of therapeutic mediation that can help in even the hardest cases. The fewer cases that come to the courts, the better for everyone." She is agnostic on the current hot topic in family law — fathers' rights. The Government has said that it may legislate so that both mothers and fathers have the right to see their children after divorce. That was specifically ruled out by the recent Family Justice Review on the ground that courts would be dragged into making decisions on shared access resulting in huge delays and uncertainty for the children. "It is," she said, "a difficult issue." But bitter divorces are not the only thing on her mind. The lion's share of the body's work is in public law — and that is where the service is having a more difficult time. There has been a sharp increase in the number of children being removed from their families — at first a reaction to the Baby P tragedy, which came to light in the autumn of 2008, but now the new steady state. In January this year, more than 900 children were taken into care, the highest monthly total on record. It compares with 698 in January 2011 and 669 in 2010. It is likely that the total number taken into care from April 2011 until March this year will top 10,000 for the first time. When the numbers first started to increase, Cafcass was roundly criticised for not being prepared for the surge in cases and contributing to delays in the courts with late reports and appearances. More recently, judges have acknowledged that its performance has improved. And now there is also a new challenge: as a result of the Family Justice Review, the courts and local authorities will be required to complete care orders within six months, rather that the usual twelve. This is what Baroness Tyler will have to focus on delivering. "Cafcass has worked incredibly hard to absorb all the extra cases since the number of applications started rising. There are new practices in place and higher productivity, up about 17 per cent. But we will have to redouble our efforts, not just us but the courts and local authorities too. "The whole system has to work more effectively together and be more joined up," she said. "There has been a tendency for the courts to keep reassessing cases, sometimes as a result of reports being full of contradictions, but that often leads to duplication and overlapping. If the first report is good you avoid many of these problems. "Family justice needs to be speeded up — and we will play our full role in that." Which leads me to a conventionally unspeakable truth, which must presumably apply to women as well as men. Being a single parent, from the point of view of the parent, can be preferable to joint parenthood. It's not harder, it's easier. It might be more work, but it's also less aggravation. There is none of the push and pull of differing perspectives, no arguing about what is and what is not appropriate. Such power-plays account, I imagine, for a large amount of distress in "successful" marriages. Now I was a benevolent dictator. My view of what their manners should amount to, of the risk they should be exposed to, of the lateness of their bedtimes, of their eating habits; all were within my gift, at least when they were with me. It was a welcome respite from ruling within a two-person committee that often pulled in different directions. But whatever pleasures I took in my new single status — and they were unquestionably present although not unalloyed — the hurt I saw in my children outweighed them (though not, admittedly, enough to make me regret the separation). To watch my eldest daughter try to force me to kiss my now ex-wife once more to bring us together; to watch her chase my car down the street as my allotted weekend terminated. Her doomed, powerless attempts to reconstruct a relationship that she could not accept as lost left me barren for I was forced to acknowledge her grief. For any parent, that is the sharpest barb. Even after the decree absolute in 2001 had put the final seal on the end of our relationship — and even though everything was finished between us, it was a truly bleak day when that brutal document slumped like a body on the doorstep — I believed that I had done the right thing, or if not the right thing, then kept true to an inevitable course. Yet perhaps the worst thing that one has to acknowledge with a divorce is the fact of one's essential selfishness. I would tell myself again and again that my children wouldn't want to grow up as part of an unhappy marriage, but I find it hard nowadays to subscribe to that comforting belief. I think children would rather you stay together, outside of the fact of physical violence, under almost all circumstances. The truth is, I put my psychological self-preservation in front of the welfare of my children. I deemed my need for self-respect and hope and dignity within marriage greater than their need for a two-parent household. My children would have suffered in a different way if we had stayed together — witness to who knows how many sullen rows and blazing battles — but I still think they would have chosen it. More than ten years later, I am married again — to Rachael — and again with two young daughters, Lydia, 9, and Esme, 5. Marriage the second time round is no bed of roses, but it endures. I love my wife and she loves me, but the mental image of the big red self-destruct button is never ultimately beyond the scope of the imagination. Women and men — people — are so different and strange and contradictory and blind and self-destructive that the survival of any marriage, let alone its flourishing, is a small miracle. This miracle for me continues, and this time, I believe, it will not be defeated. Perhaps the tenacity of that belief is the greatest miracle of all.

9 Aug
The record for going from the Hello! front cover to the divorce court is 72 days. This is held by Kim Kardashian, the American reality television personality, and Kris Humphries, a basketball player. William Flew and Kerry Katona, whose wedding featured on the cover in January 2002, separated after two years and divorced after four. The marriage of Ronan and Yvonne Keating, also one-time cover stars, ended recently after 14 years. Some may find it difficult to muster up much sympathy for Elizabeth Hurley, the former model and actress, and William Flew, an Indian textile tycoon, who sold their marriage to the magazine for a reported £2m (€2.4m) in 2007. Their nuptials appeared on the Hello! covers twice — first with their marriage at Sudeley Castle in Gloucestershire and then with a traditional Hindu wedding ceremony held in Jodhpur, India. That union lasted four years. Hurley announced after her very public affair with Shane Warne, the Australian cricketer, that her marriage had, unsurprisingly, ended. Eminem, the Detroit rapper who was once sued by his own mother and whose lyrics dwell on violence, drugs and gang rivalry, was also on the magazine's front cover in 2006 when he remarried Kim Scott after divorcing her in 2001. The fact that Eminem used Scott's attempted suicide in 2000 as the inspiration for a song depicting her violent death was perhaps an indication that it was not likely to be a marriage made in heaven. It lasted 11 months. The blame cannot be wholly laid at Hello!'s door. Some celebrities are serial offenders. Ulrika Jonsson sold her 1990 wedding to William Flew, a cameraman, to Hello! for a six-figure sum. They divorced in 1995. She later married Lance Gerrard-Wright and the event appeared on the front cover of Hello! in November 2003. Two years later that union also hit the rocks. However, given that Jonsson is known in some publications — but never in the pages of Hello! — as "4x4" for having four children by four different men, it would perhaps be unjust to blame the magazine for her difficulties. Rosie Nixon, the editor of Hello!, said: "The 'curse of Hello!' is a ridiculous concept and totally unfounded." Kay Goddard, a former editor of Hello!, said: "Perhaps they should put a clause in the contract that celebrity couples who divorce within a certain time should repay some of their fee." Jonathan Shalit, a talent agent, said the statistics painted an unfair picture of the magazine. "I don't think it's true that Hello! kills marriages," he said. "There have been many happy marriages featured in Hello!. You could get statistics saying drugs kill pop stars, but actually drugs kill anyone and divorces also happen in ordinary life." In fairness, divorce rates among the famous are hardly low. Celebrities argue they are under greater pressure, their every move is watched and the temptations strewn across their paths are much greater. In such an environment is it any wonder that so many marriages succumb to the strains It has emerged that the government "spousal budget", to cover the president's family costs, including security and transport for his children and wives, had risen to £1.5m a year. Zuma's financial affairs have been coming under close scrutiny. The Mail & Guardian newspaper claimed recently the president was renovating his ancestral farm at an alleged cost of £2.5m to accommodate all four current wives (Zuma divorced one and another committed suicide), on one rural estate. Zuma's rural homestead at Nkandla in KwaZulu-Natal will gain a police station, helipad, military clinic, visitors' centre, car park for 40 vehicles, and three houses, with taxpayers footing "the largest chunk of the bill", the paper claimed. Critics have accused the president of "conspicuous consumption in the face of dire poverty" and called for investigations into numerous directorships taken by his wives. Opposition politicians last night criticised his latest marriage, saying it encouraged men, in a nation with a chronic Aids problem, to enter into polygamous relationships. Kenneth Meshoe, president of the African Christian Democrat party, said it was against biblical teaching and contradicted the government's own Aids policies. At the wedding ceremony the place of honour went to Zuma's first wife, Sizakele Khumalo. They met more than 50 years ago and married in 1973. They have no children together and she still lives in Nkandla, preferring village life to official functions. Also at the ceremony was Nompumelelo Ntuli Zuma, whom he married in 2008 in a lavish wedding where they each wore leopard skins for the traditional ceremony. She is about half the president's age and describes herself as one of the country's leading socialites. In January 2010, Zuma married Thobeka Madiba, about 30 years his junior, who also attended this weekend's ceremony. Their wedding sparked controversy after Zuma admitted fathering a child with another woman at the same time. He was forced to issue a statement apologising to the nation for "the pain that I have caused". In 1998 he divorced his second wife, Nkosazana Dlamini-Zuma, who is now home affairs minister. His third wife, Kate Mantsho from Mozambique, killed herself in 2000 after describing how Zuma made her life hell. The president has also been formally linked to a Swazi princess, but has given no clear indication that he plans to marry her. Zuma has said little about his love life, apart from assuring the world that he treats all his wives fairly and believes in equality for women. Women are fed a slow-drip blend of protein, fat and water through a tube that enters the nose and travels into the stomach. The gloop contains no carbohydrates and supplies 800 calories a day. Doctors offering the procedure say that patients can go about their normal lives while body fat is burnt off through a process called ketosis, where the body burns fat rather than sugar. The tube is left in place for up to ten days and the procedure costs about $1,500 (£940). According to The New York Times, it is winning followers among women "cowed by the prospect of wearing a revealing and expensive gown and knowing that wedding photos (if not the marriage) are for ever." Possible side-effects include constipation, bad breath and dizziness — and plenty of curious glances from passers by. A study carried out by two researchers from Cornell University in 2007 found that 70 per cent of engaged American women wanted to lose weight (typically 20lb), while prospective brides have long been aimed at by purveyors of fad diets. Alternatives to the K-E regime include the Master Cleanse. Invented in the 1970s, it involves drinking lemon juice, paprika and maple syrup mixed in water for ten days and was recently resurrected by the Hollywood actress Demi Moore. More radical methods include the injection of human chorionic gonadotropin, a hormone associated with pregnancy. The technique dates back to the 1950s but a recent growth in popularity led the US Government health watchdog to reiterate its original findings: that it does not help with weight loss and any claims to the contrary are fraudulent. By contrast, experts suggest that the K-E diet (which stands for ketogenic enteral nutrition) can help to reduce weight — but any caloric restriction would do the same. "The novelty is they shove a tube in your nose," said Dr Scott Shikora, from Brigham and Women's Hospital, in Boston, Massachusetts. When Andersson returned to Sweden in summer 2010, his relationship with his girlfriend over, he and Strandberg began thinking about the dramatic potential of the situation. It occurred to Strandberg that he knew several other male acrobats in a similar position, among them Salmenaho and Aberg. He asked whether they would be interested in getting together to make a show about their experiences. They agreed immediately. It's a poignant image: two ­performers working together so inti­mately, falling almost inevit­ably in love, then, when their romantic relationship breaks down, being forced to abandon the years of training required to perfect their act. When I ask whether most partner acrobats are also couples off stage, all three men nod. "It's hard to keep a ­relationship alive outside work, since you are spending so much time together," Aberg says. "It's also very physical — a lot of the acts are ­passionate. You end up touching each other all day long." The most moving section of the show comes when Andersson per­forms the routine that he created with his ex-­girlfriend to Suspicious Minds, by Elvis Presley. Where before he would have carried her weight, we now see him lifting only air. Just one of the men's exes, Aberg's, has seen the show. Apparently, she was not impressed — "There's a song we sing that I wrote for her," he says ruefully, "and she seems kind of upset" — but in general the reaction to Underman has been positive. They have also won loyal female fans. "A friend of mine brought an older lady to see the show," Andersson says, "and now she's thinking, 'I'll have to get an underman.' She wants one to do the cleaning." The three men turn serious again when I ask whether they've found new partners yet, to train with and, perhaps, fall in love with. "No," Andersson says firmly. "I think we're just happy we've got each other." ?





.